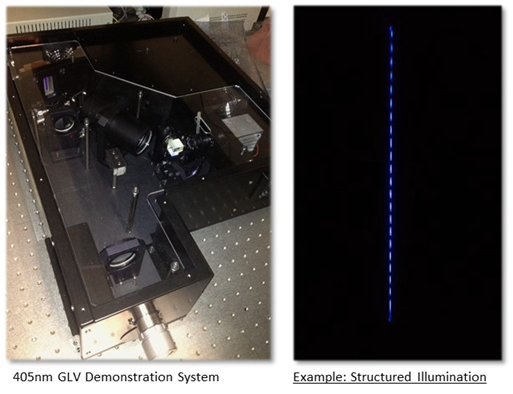 Silicon Light Machines is pleased to offer GLV module evaluation kits. The evaluation kit consists of the GLV module, corresponding test board, firmware, interface cables and operating manual. Technical support is provided by email or phone. Reduced pricing is offered for evaluation kits depending on specification.
Although the evaluation kit currently does not include the GLV optics, Silicon Light Machines has an applications lab illustrating GLV illumination and imaging. Visitors are encouraged to visit our lab to learn more. Hands-on training is available under special arrangement.
Evaluation kits consist of a test board, a GLV module and a cable set.
For additional information on evaluation or trial kits, please contact us.